Donor Story: Bill Crumplin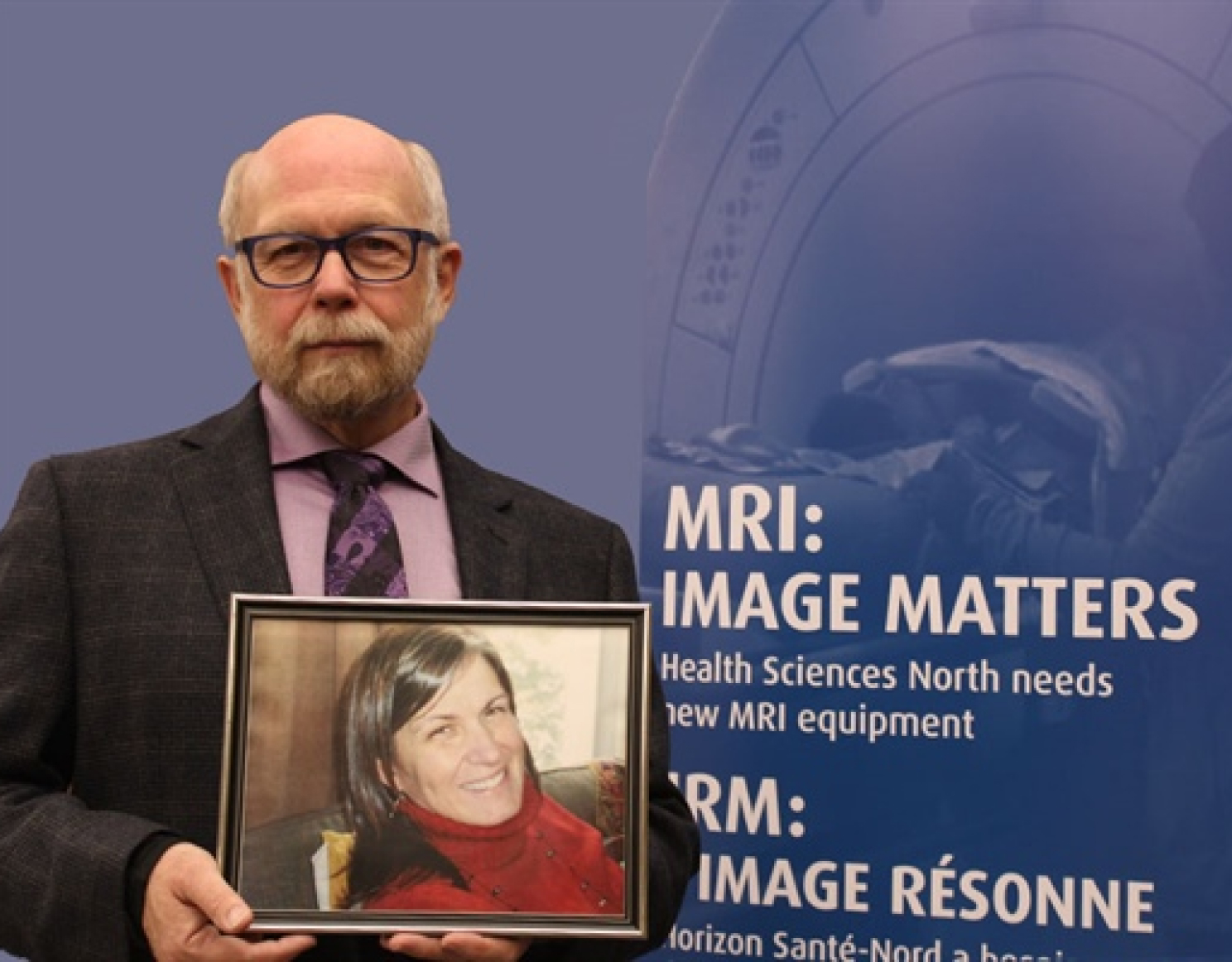 On April 6, 2016, my life as I knew it changed completely.
I'm Bill Crumplin and the picture that I am holding above is of my late wife, Donna Williams, who passed away on that April day.
Our journey began in November of the year before, and it wasn't until after months of tests and biopsies that Donna received a diagnosis. You see, Donna lived with a cardiac disease that could have been detected earlier had she had access to a cardiac magnetic resonance imaging (MRI). Donna was scheduled to travel to Ottawa for such a scan, but was not healthy enough to make the trip. During her time in hospital, Donna pledged to raise the funds needed to support the purchase of the latest MRI for Health Sciences North to help others like her in our community.
Donna received her diagnosis on March 24, 2016. Sadly, Donna died just days later.
I am championing the fight to have the newest and most advanced imaging equipment available, right here at Health Sciences North. Perhaps you or someone you know have experienced wait times, had to endure biopsies or other tests necessary for a diagnosis, or had to travel to another community for an MRI.
In Donna's memory, friends and family have taken on her quest and established the Donna Williams MRI Fund at Health Sciences North Foundation. Please join us in helping to raise the $6.1 Million needed to purchase two new MRIs that will provide superior scans, significantly shorten wait times, reduce the travel burden and costs for patients, improve diagnostics and treatment, and offer cardiac MRIs closer to home.
Every dollar raised will remain in our community to support this vital purchase.