Patient Story: Debra Dawe, Manager, Community Engagement, HSN Foundation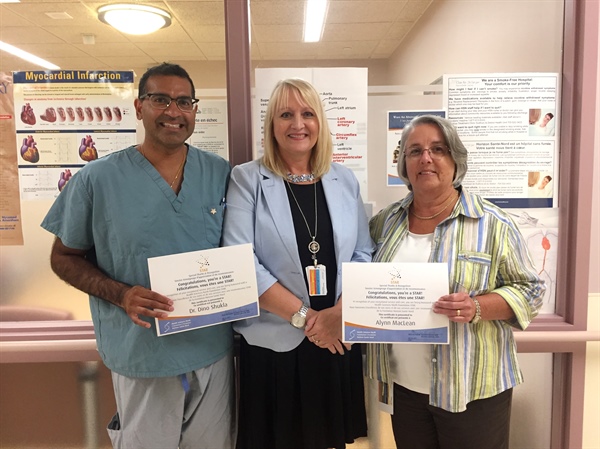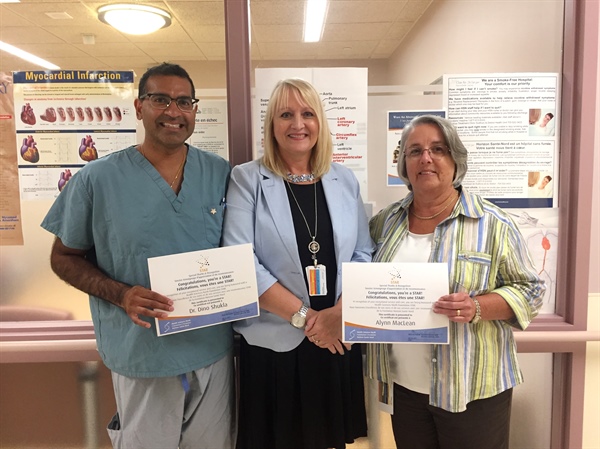 Life can change in a heartbeat.
On June 13, I knew my life would never be the same.
As the Manager of Community Engagement with Health Sciences North (HSN) Foundation, I have been humbled, inspired and motivated by the many stories that you have shared with me about your health care journeys and about your gratitude for the care that you or your loved ones have received.
Being on the receiving end brings a whole different perspective and magnifies the pride I take in the meaningful work of HSN Foundation!
You see, one evening in late June, I experienced excruciating pain in my jaw. I hadn't been feeling quite like myself for a few weeks, I was constantly out of breath and was afraid to exercise because my heart would beat so fast. I would never have thought that this jaw pain was something that I should be very concerned about.
Luckily for me, I had been working with the cardiac department in preparation for an upcoming campaign and I mentioned my symptoms to Alynn MacLean, Clinical Manager of HSN's Cardiodiagnostics. Alynn immediately alerted Dr. Dino Shukla, Interventional Cardiologist, who took over my care.
After a battery of tests, Dr. Shukla decided to do an angiogram where he found an 80% blockage in one of my arteries. A stent was inserted, and after a temporary setback and the need for 3 additional stents, I am now on my road to recovery.
This I know for sure: Without the support of grateful patients like you and me, the state of the art diagnostic tools I benefited from may not have been available. I donate each month to HSN Foundation through HSN's Employee Giving Program. Whether you give $100 or $1,000, you can be sure that each dollar remains in our community to fund priority purchases of HSN that affect patient care and positive outcomes.
HSN is the home to the finest team of physicians, nurses and staff who cannot do what they do without the support of people like us! I know for certain how much THEY appreciate your support!
Please make your donation today! Together, we can make a difference in the health of so many.