A record-breaking year for the Palladino Auto Group Golf Classic as it raises $205,000 "Fore" NEO Kids
Posted 2 August 2023 at 8:48am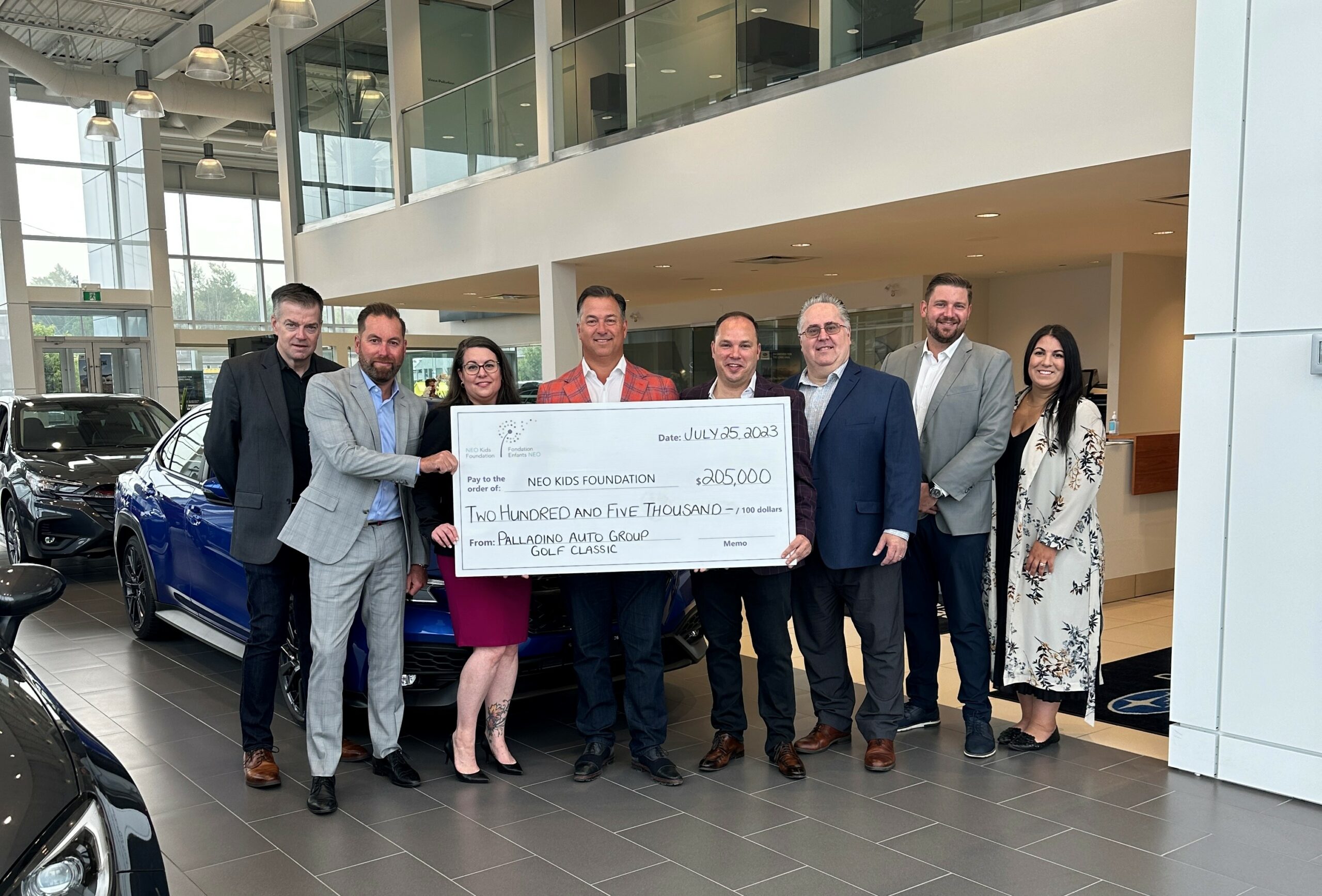 A record-breaking $205,000 was raised for pediatric care in Northeastern Ontario at the 2023 Palladino Auto Group Golf Classic for NEO Kids. On June 15th, a sold out field participated in an excellent day of golf and entertainment hosted at Idylwylde Golf and Country Club, supporting healthcare for our youngest patients requiring specialized pediatric care at Health Sciences North.
Since its inception, the Palladino Auto Group Golf Classic for NEO Kids has raised over $730,000 for NEO Kids Foundation. With this year's remarkable amount, we are that much closer to reaching the $1 million milestone – a milestone we expect to achieve at next year's event.
The event would not be possible without the dedicated and generous contributors who continue to support this distinguished event and our NEO Kids, year after year. We thank our fantastic sponsors for the success of this event- Ascend Fundraising Solutions, Brian & Debbie Savage and Family, Anmar Mechanical, Hiamedia, Perry Dellelce, Billyard Insurance Group, Crossgrove & Company Inc., SRWC LLP, Zulich Enterprises Limited, Pioneer Construction Inc, CDK Global, Subaru Canada, Agilis Networks, Good Manors Real Estate Group, Querney's Office Plus, Tricor, and HOT 93.5.
"It is a tremendous honour for the Palladino Auto Group to work with likeminded community partners and sponsors, to bring awareness and much-needed funds to support pediatric care in Sudbury for the families in Northeastern Ontario through this annual event," said Vince Palladino, President, Palladino Auto Group.
"I am in continual awe of this incredible tournament," said Anthony Keating, President and Chief Development Officer, Foundations at Health Sciences North. "The Palladino Auto Group has been an exceptional advocate for children's healthcare needs in Northeastern Ontario. It is truly inspiring watching our community come together to support our youngest patients requiring care."
The goal of the Palladino Auto Group Golf Classic for NEO Kids is to raise important funds for specialized pediatric equipment and services at Health Sciences North. The annual event also hopes to highlight awareness about the healthcare needs of the children in our community and the growing need for specialized services in Northeastern Ontario.