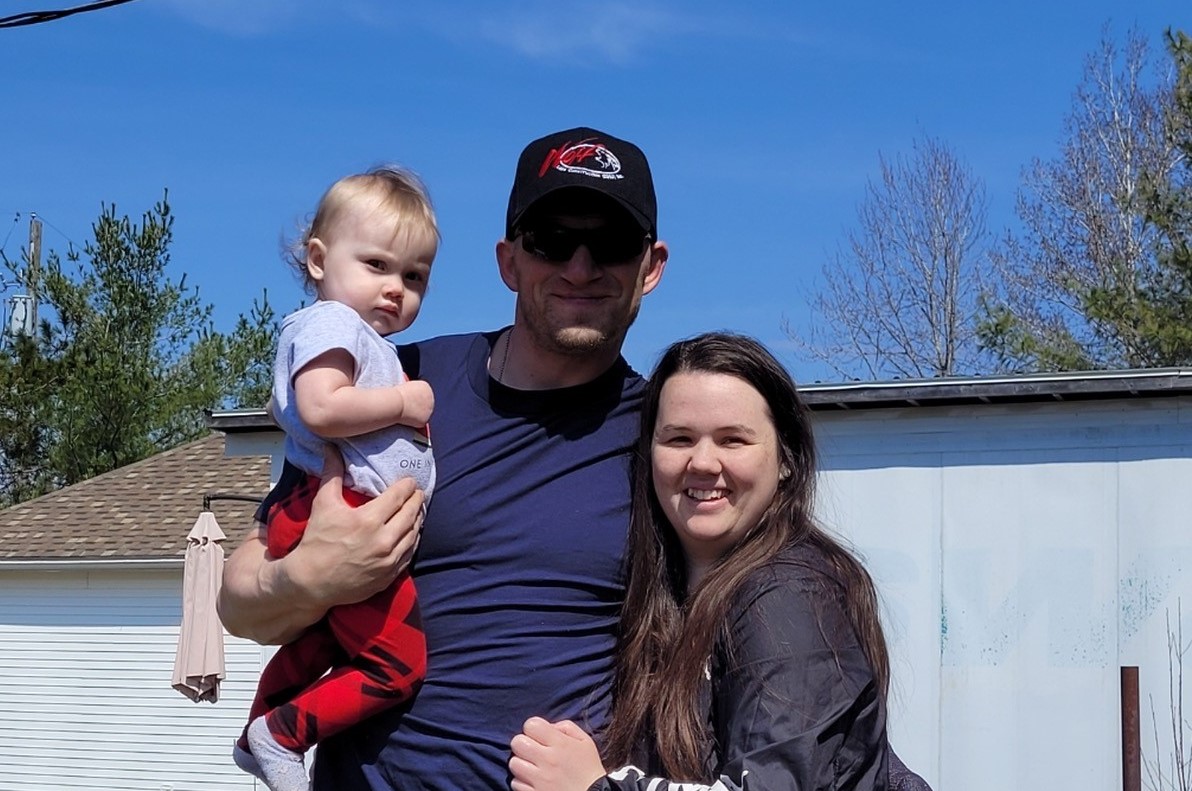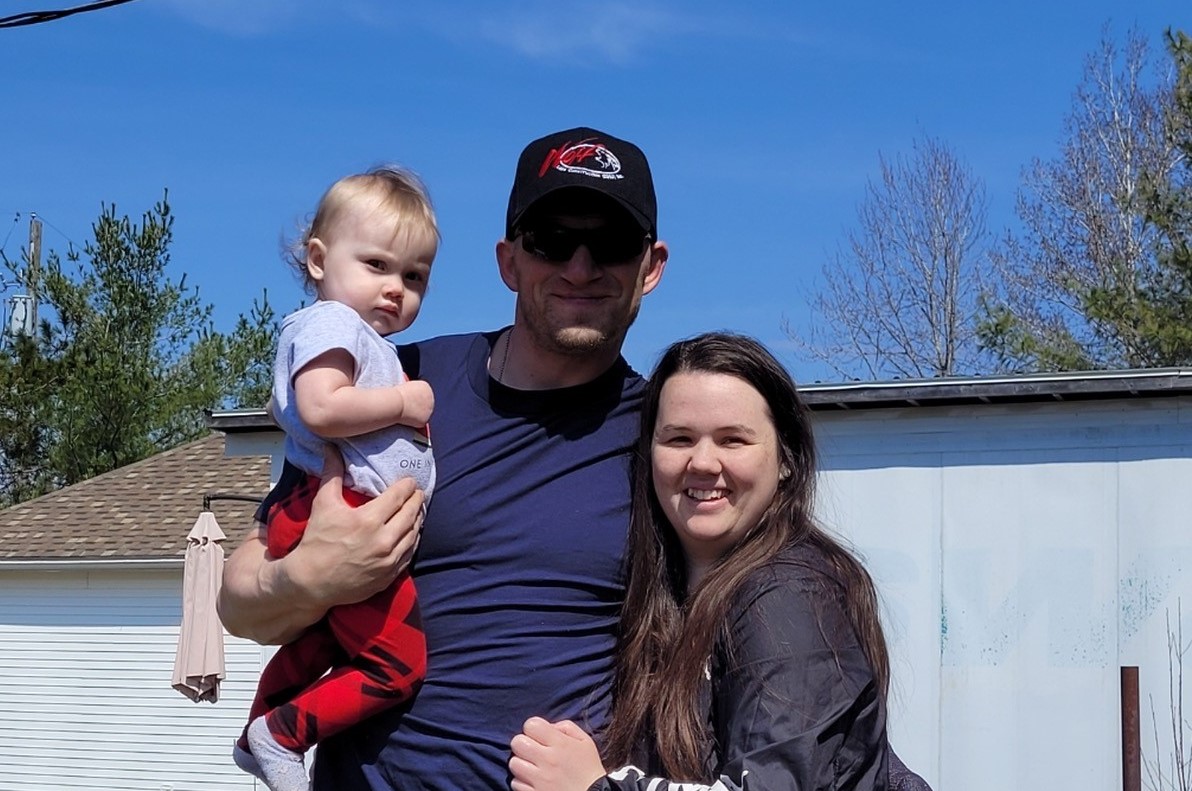 Matt was moving furniture into his new house when his gym machine tipped over and crushed his left thumb – leaving it barely attached. "I was in extreme pain and knew it was an emergency situation," said Matt. "I needed medical help right away."
Alone at home and unable to drive because of his injury, Matt called for an ambulance to take him to the Emergency Department (ED) at Health Sciences North (HSN) where staff immediately stitched his thumb back on. He had orthopedic reconstructive surgery the following day to insert metal pins in his thumb to reinforce the healing process.
"One lesson learned is that it is important to be well rested and have someone around to spot you when moving heavy equipment," said Matt. "If it wasn't for the team at HSN, there is a possibility that I would've lost my thumb."
Matt is optimistic for his outcome. "Asking for help is critical for injury prevention and healing. Although I may never regain full mobility in my hand, I have been learning how to use my other hand for daily tasks with my limited mobility. I am grateful for my support system to help with my physical and mental recovery during this time."
Donor support is essential to continue to provide timely quality care. Thankful for the work of HSN staff, physicians, and having access to advanced medical equipment and procedures, Matt is looking forward to getting back to doing the things he loves: spending time with his one-year-old daughter, bodybuilding, and getting back to work.
---
Matt installait des meubles dans sa nouvelle maison lorsque son appareil d'entraînement a basculé et a écrasé son pouce gauche déjà blessé – le laissant à peine attaché. « La douleur était intense et je savais qu'il s'agissait d'une urgence, déclare Matt. J'avais besoin de soins médicaux immédiats. »
Seul à la maison et incapable de conduire en raison de sa blessure, Matt a appelé une ambulance pour l'emmener au Service des urgences d'Horizon Santé-Nord (HSN) où le personnel a immédiatement rattaché son pouce. Il a subi une chirurgie orthopédique reconstructive le lendemain au cours de laquelle des broches métalliques ont été mises en place pour soutenir son pouce pendant le processus de guérison.
« Une des importantes leçons que j'ai apprises, c'est qu'il faut être bien reposé et être accompagné lorsqu'on déménage de l'équipement lourd, ajoute-t-il. Sans les soins de l'équipe d'HSN, j'aurais pu perdre mon pouce. »
Matt entrevoit sa guérison avec optimisme. « Il est essentiel de demander de l'aide pour prévenir les blessures et favoriser la guérison. Bien que je ne puisse peut-être jamais retrouver la pleine mobilité dans ma main, je suis en train d'apprendre à accomplir des tâches quotidiennes de mon autre main, malgré ma mobilité limitée. Je suis reconnaissant d'avoir en place un système de soutien qui m'aide à me rétablir sur le plan physique et mental en cette période. »
Le soutien de donateurs est essentiel si nous voulons continuer à prodiguer des soins de qualité en temps opportun. Matt est reconnaissant du travail accompli par le personnel et les médecins d'HSN et est heureux qu'ils aient eu accès à de l'équipement et à des interventions médicales avancés. Il est maintenant impatient de recommencer à faire les choses qu'il aime : passer du temps avec sa fille d'un an, faire de la musculation et retourner au travail.